Thule Strollers
Thule Strollers
Available now from roofracks.co.uk - Thule Glide 2, Thule Urban Glide 2 and Thule Urban Glide 2 double.
Thule Glide 2 - designed for runners.
The three large 18" wheels on the Thule Glide 2 allow this running stroller to tackle almost any terrain, while the fully padded harness keeps your child safe and comfortable to enjoy the ride.

This super stroller is packed with great features including rear suspension and reclining padded seat, so they can ride in compfort while you extend each stride.

Thule Urban Glide 2 - for active families, available as a single or double stroller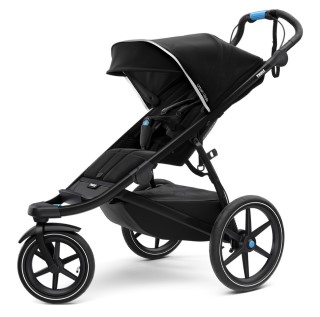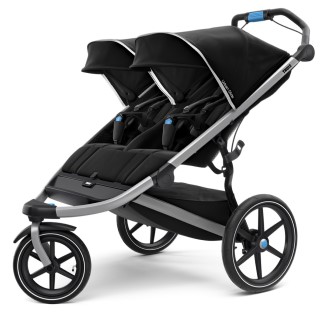 The Thule Urban Glide 2 three-wheel stroller has a modern and lightweight design, with a large 16 " front wheel that can swivel for effortless manoeuvering around town or easily lock straight to convert into a jogging stroller that can tackle rough terrain.
Comfort is provided to your child thanks to a reclining seat and a large canopy will protect them from the sun.
The Thule Urban Glide 2 single is available in a choice of two colours - Thule blue and Majolica blue while the Urban Glide 2 double comes in jet black.
See our 'Active with kids' category to help you find your ideal stroller on roofracks.co.uk