Thule 591 ProRide
The Thule 591 ProRide is a premium roof-mounted bike carrier that is designed to securely transport bicycles on the roof of a vehicle. It is a popular choice due to its durability, ease of use, and sleek design.

Key features include:
Design and Construction - The carrier is constructed using high-quality aluminium and composite materials to ensure strength and longevity. It features a sleek, aerodynamic design that minimises wind resistance and noise while driving.

Frame Clamp System - The ProRide includes a frame clamp system to secure the bike by the down tube. The adjustable clamp has a quick-release clasp that wraps around the bike's frame, holding it firmly in place. The clamp is compatible with various frame sizes and shapes, accommodating a wide range of bicycles.
Wheel Mounting - The carrier has a separate wheel tray where the front wheel of the bike rests. The tray is adjustable to accommodate different wheel sizes, ensuring stability during transportation. The rear wheel also sits securely on to an adjustable wheel tray.
One-Key System - The Thule 591 ProRide can be locked to the roof rack and the bike can be locked to the carrier using Thule's One-Key System. This provides security against theft, giving peace of mind when leaving the vehicle unattended. Here at roofracks.co.uk we provide a free key and lock matching service, whereby if you buy multiple cycle carriers, we will automatically match the locks on each of the carriers so the locks can be operated using the same key. We can also usually match to an existing Thule key number - Please see Thule 591 ProRide for more information.
Easy Loading and Unloading - The ProRide features a convenient pivoting arm mechanism, which enables easy loading and unloading of bikes. The arm can be raised, from it's horizontal resting position, ready to receive the bicyle as you lift it into place. Once the bike is in situ, the clamp can be tightened and locked securely.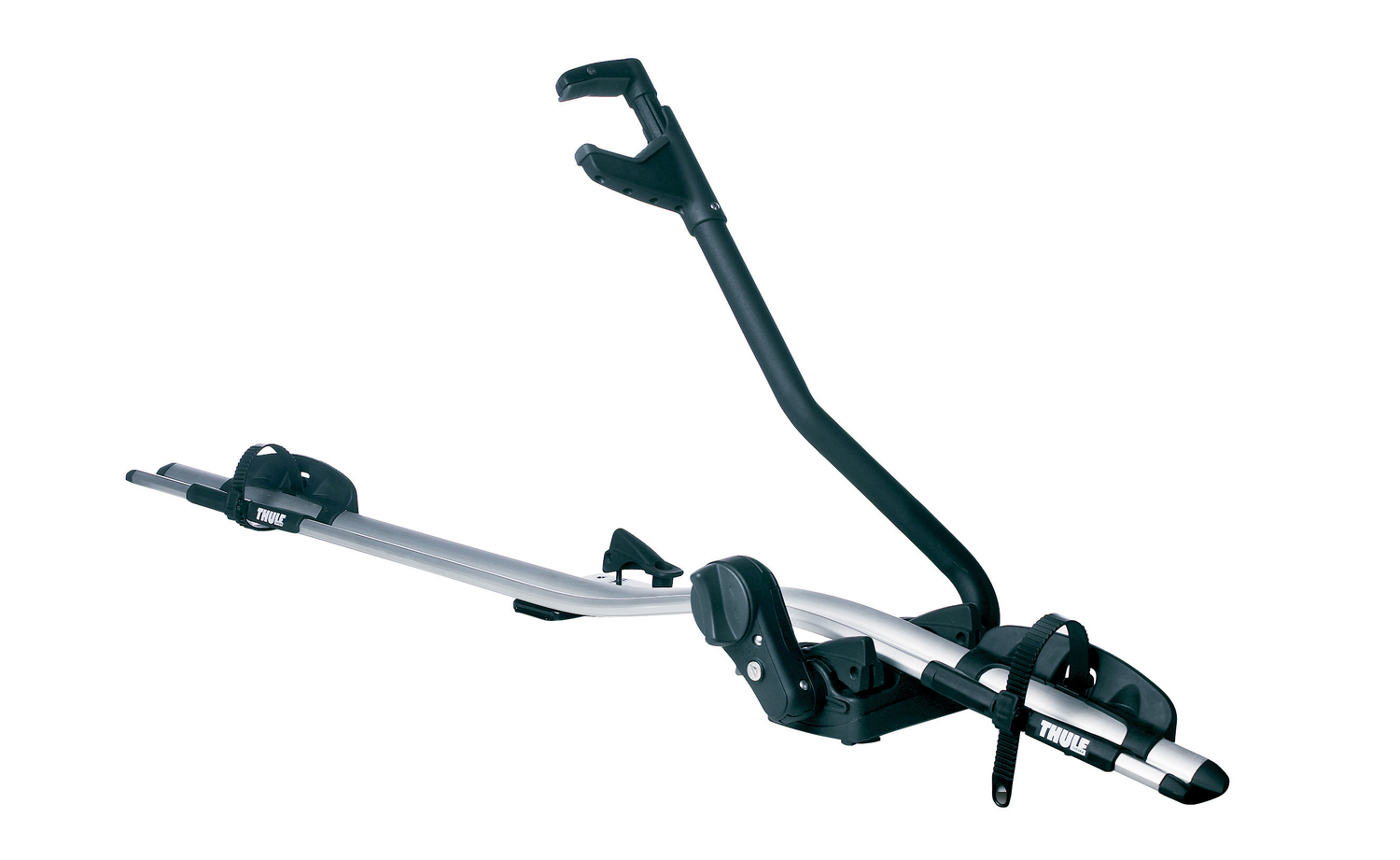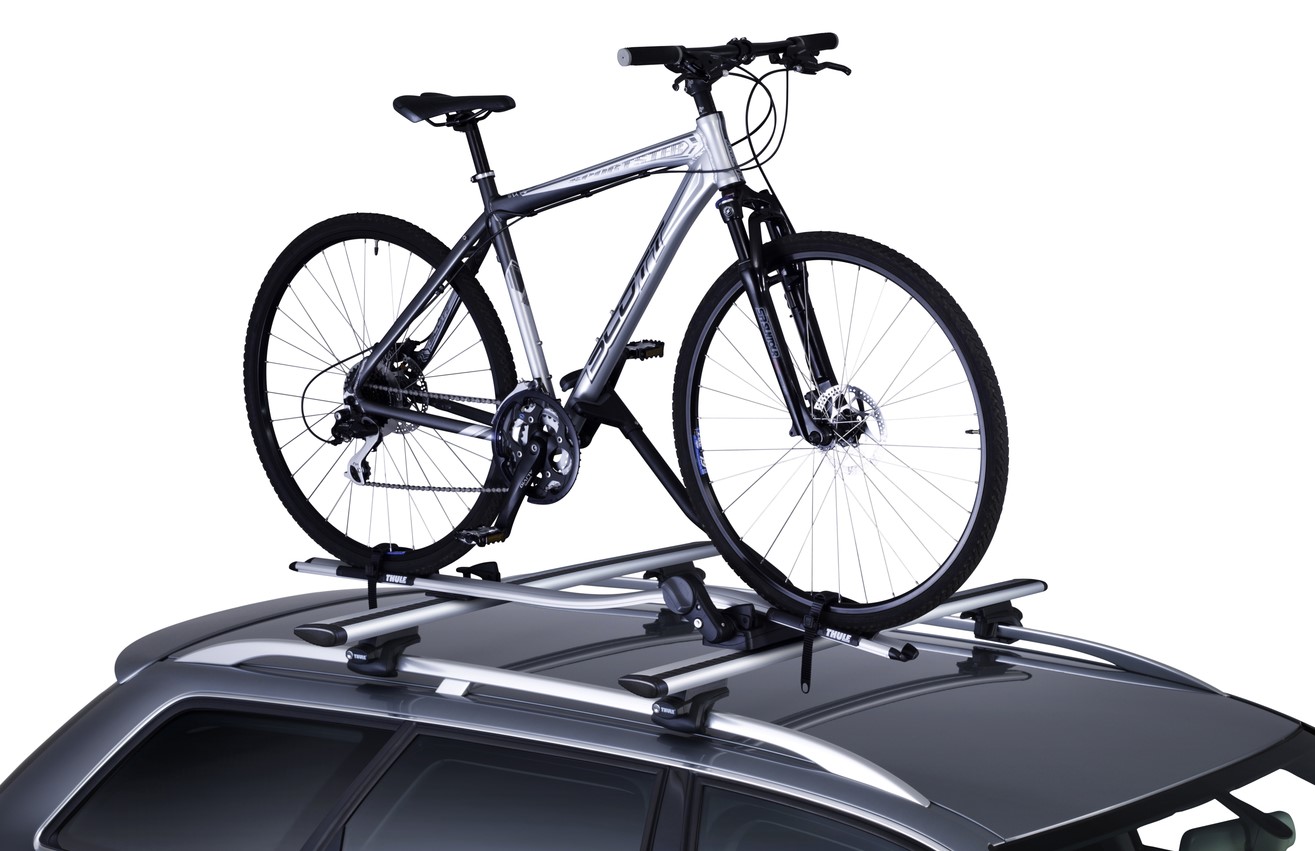 Compatibility and Roof Rack Mounting - The carrier is compatible with most roof rack systems, including Thule's own roof bars as well as many other aftermarket roof rack systems. It can be easily mounted on square, round, and aerodynamic crossbars, providing flexibility for different vehicle setups.
Overall, the Thule 591 ProRide offers a reliable and secure solution for transporting bicycles on the roof of a vehicle. Its durable construction, easy loading/unloading mechanism, and compatibility with various roof rack systems make it a popular choice for cyclists seeking a high-quality bike carrier at an affordable price..