Thru axle thread pitch
Measuring the thread pitch of your bikes thru axle.
There are three sizes of bike thru axle thread pitch, these are known as P1.0, P1.5 and P1.75. To identify your bikes thru axle thread pitch simply count the number of threads within a 10 mm section.
P1.0 - Number of threads is 10 (Syntace)
P1.5 - Number of threads is approximately 7 (Shimano)
P1.75 - Number of threads is under 6 (Maxle)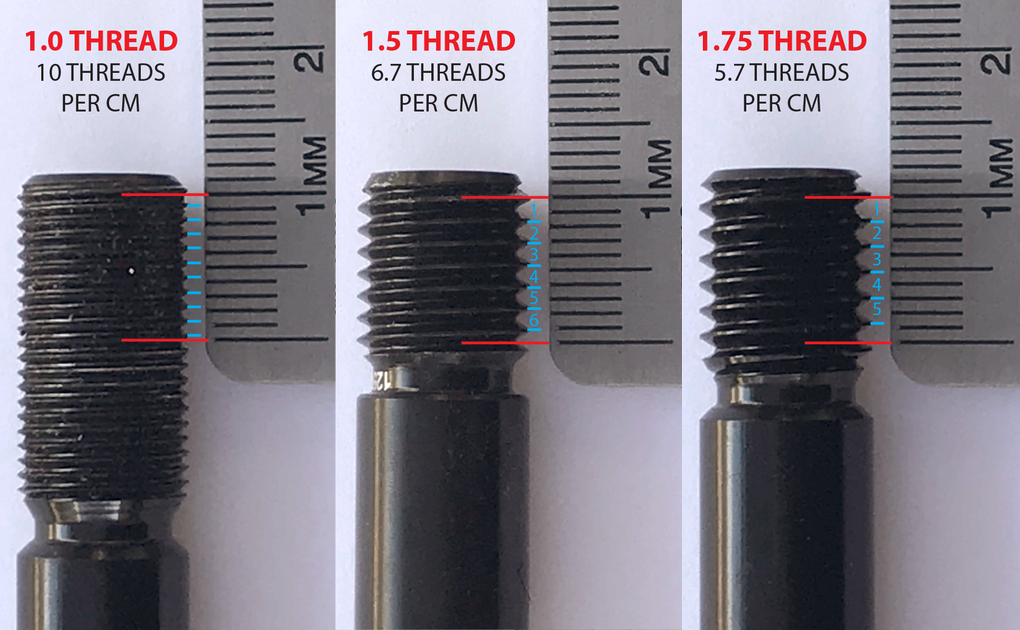 If you are unable to identify the thread pitch we recommend contacting the bike frame manufacturer.