Thule 775 Foot Pack
Find the right system for your car
By Using The Thule Roof Bar Guide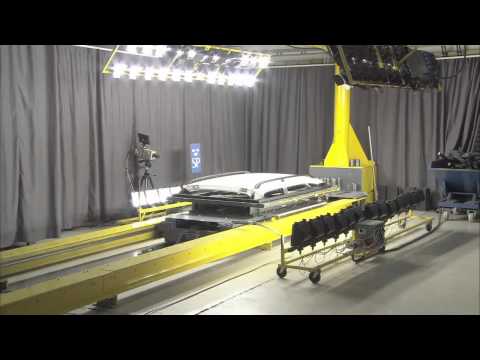 The universal, elegant roof rail rack that fits the widest range of roof rail dimensions
The low profile Thule 775 Rapid Fit foot pack fits most cars with factory fitted roof rails with a diameter between 20 and 68 mm. This model attaches completely around the rails for added security. The Thule 775 can be used with all versions of Thule roof bars.

The 775 foot pack is supplied complete with four Thule One Key System locks. Subject to the car maker's recommendations for the vehicle, the maximum load capacity is 100kg. The foot height above the vehicle's roof rail is 7,5 cm with bars. To identify the correct parts needed for your vehicle it is necessary to go to our Thule Roof Bar Guide.

To place an on line order for the 775 foot pack please go to the Thule Roof Bar Guide and submit your vehicle details or phone our sales department on 01732 884408.
Features
The Thule 775 foot has a rubber coated steel strap that is wrapped around the railing. By turning the integrated handle on the foot, the strap is tightened around the rail
Everything you need to fit this load carrier to your car is included in the product. No extra tools are needed
Despite its low and sleek profile this roof rack foot fits even the widest and most extreme railings, ∅ 20-68
Maximum load capacity for the roof rack is 100 kg
The internal rubber lining protects the surface of the railing from scratching
Four matching locks are included in the product
Thule One Key System compatible. With this accessory you can replace the locking cylinders to use one and the same key for all your Thule products
Fulfils the City Crash norm
Please use the Thule Roof Bar Guide to find out what are the correct components needed for your car
Thule Foot Pack 775
Optional free key matching to enable matching to existing Thule key numbers.
Please enter your key number starting with the letter N (more info)
£119.95
incl. VAT
Thule Foot Pack 775 has been added to your basket
In Stock
Important: You must consult the Thule Fit Guide when ordering this item to ensure this is the correct product for your car.

To enable a 775 foot pack to work on your car you will also need a pair of Thule roof bars in the correct width. Please refer to our Thule Fit Guide for full information on what is required.