The Entrepreneurs In The Forest - The Gnosjo Spirit, A Part Of Thule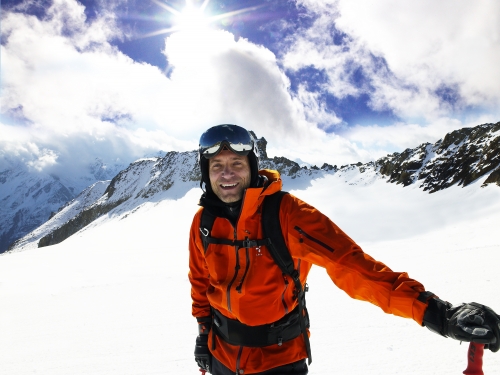 Magnus Welander CEO and President, Thule Group, January 2011
Scarce times were nothing new to Erik Thulin. Born in 1898, he had grown up as one of 13 children on a small farm in the village of Osterskog just outside Hillerstorp. Like some 1.3 million other Swedes, he too decided to seek a better life in the United States. He embarked on his journey in 1919 and eleven years would pass before he returned to Sweden.
When he returned home to Osterskog in 1930, the Great Depression had just begun to sink its claws into the Swedish economy. Erik, however, managed to secure a job at Hiloverken, an industrial firm where he was to remain for the next twelve years. It was common in the Gnosjo area for budding entrepreneurs which were then often hired as subcontractors by their former employers.
The Gnosjo Spirit - A Part Of Thule
In Sweden, Gnosjo is considered more than just an ordinary small community. It is a region that has become synonymous with entrepreneurial spirit, exemplified through a peculiar combination of competition and cooperation through informal networks of people and businesses. People use the expression "Gnosjoandan", meaning the Gnosjo Spirit, to explain why this particular part of the country has always been characterized by inventiveness, enterprise and low unemployment. It implies, among other things, that the people and businesses of the region help one another and grow with each other's success.
It is a tradition rooted in a time long before the industrial era of the 19th century. There have been skilful metalworkers here since the 17th century, when constant warring by the Swedish Empire, then one of the great powers of Europe, demanded an ever-increasing supply of weapons. One of the country's many rifle factories was located in Huskvarna, which in turn provided work for a number of so-called 'bayonet smithies' in the nearby area, including several around Gnosjo.
As the war industry later began to decline, production shifted towards more peaceful products and many farmers began to supplement a meager agriculture by drawing wire and weaving wire cloth. This knowledge gradually led to the manufacture of products such as hooks, eyes, needles, bells an mousetraps, all rising out of the small, red cottages in the woods.
source: Thule Group