Thule Aero Bars
Find the right system for your car
By Using The Thule Roof Bar Guide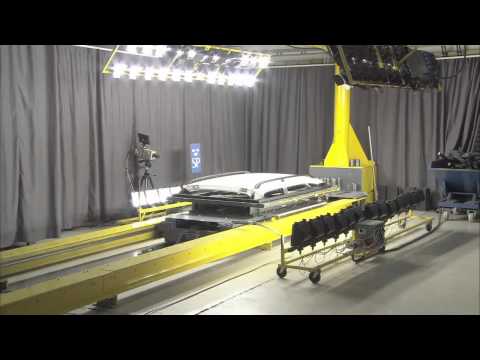 Always get a perfect fit with Thule Aero Bars
The length of the roof bar is determined by the width of your car. However, for most of Thule's load carrier systems you can choose between elegant aluminium bars or the more basic square bars. The aluminium aero bars are lighter, more aerodynamic, and have a T-track that allows you to use the full width of the roof bars for fitting load accessories. The T-Track feature is especially useful when carrying several bikes on the roof.
T-Track, the useful feature that gives Thule's load carriers more loading capabilities
All Thule`s aerobars are equipped with a T-Track - an ingenious feature that has clear benefits: When you change load accessory, e.g. from bike carrier to ski carrier, simply slide in and attach the new accessory. you can use the full length of the aero bar, even the space above the load carrier foot, to make space for several accessories on the car roof.
To place an on line order for aero bars please go to the Thule Roof Bar Guide and submit your vehicle details or phone our sales department on 01732 884408.
Please note that the Thule Aerobar range of roof bars has now been discontinued and therefore they are no longer available as new products. The direct replacements for the Aero Bars are the new low profile Thule Wing Bar and Wing Bar Edge models which retain the strength and facilities of the original Aerobar but now with an even more aerodynamic wind cheating profile.
Compatible with
Thule 750 Rapid Foot Pack
Thule 755 Rapid Foot Pack
Features
Designed for creating a minimum of wind noise and resistance and available in 5 lengths for accommodating different roof widths
All Thule's aero bars are equipped with t-tracks - an ingenious feature with great benefits. Load accessories are easily slided in place into the track. The full length of the load bar can be used, making more space for attaching several accessories
Aero bars are available in 5 lengths from 108-150cm
Thule 860 aeroBar 108cm
Thule 861 aeroBar 120cm
Thule 862 aeroBar 135cm
Thule 863 aeroBar 150cm
Thule 869 aeroBar 127cm
Please use the Thule Roof Bar Guide to find out what are the correct components needed for your car